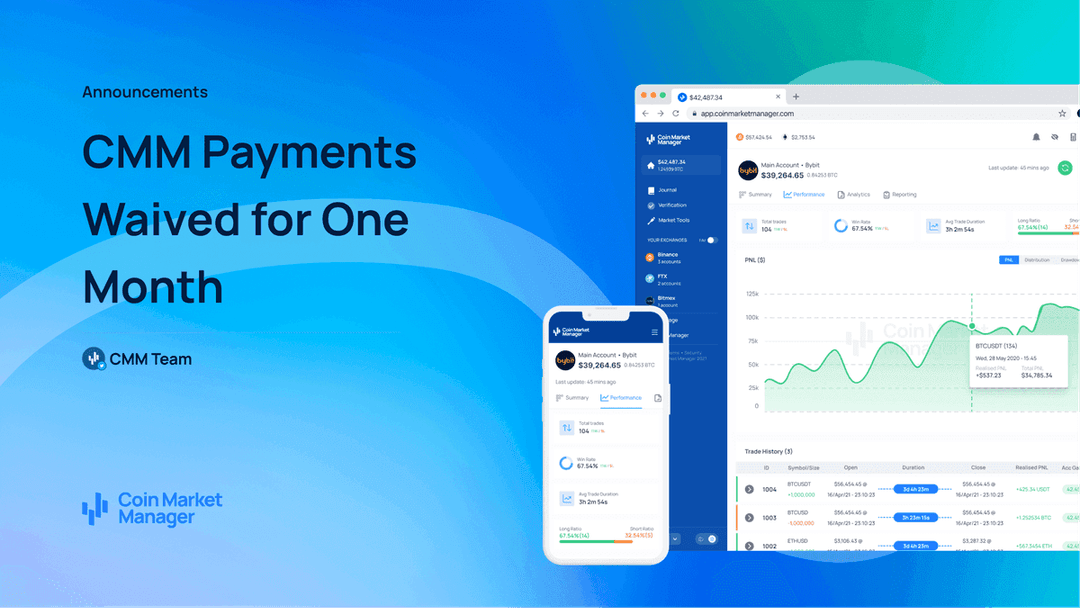 CMM Waives Subscription Payments for One Month
By CMM Team - 16-Mar-2020
In light of recent unprecedented world events, the CMM team wants to do what little we can to help. 
Effective immediately, Coin Market Manager will be temporarily free for everyone. All existing accounts have been upgraded automatically. The subscription fee waiver will last until April 16, 2020 (one month from now).
Whilst CMM is financially motivated as a company, the team has no intention of trying to profit off its users in the midst of a global crisis. The economy is grinding to a halt, and many businesses are under threat as the world enters into a state of self-quarantine.
CMM was designed to support all levels of trader through the ever-lasting battle of maintaining consistent profitability. With in-depth and easy-to-analyse data, CMM provides the feedback traders need to help hone their edge and improve trading performance over time.
Many traders were blindsided by the severity of the recent market decline and have experienced significant draw downs in total net worth. At CMM, the team's stance is a gesture of support and encouragement to those that were hit hardest. 
By waiving costs, CMM hopes traders can get back on top of their trading and work harder than ever to keep getting better. From the entire team, CMM promises to continue building out new tools and upgrades to help crypto traders do just that.
CMM is also days away from releasing new journaling features, which will auto-sync with trade data and further assist every crypto trader in their efforts to improve. More on that to follow.
To all CMM active paid users: subscription periods will be automatically extended to reflect the extra days. The entire team is wishing all CMM traders to be well and safe trading.