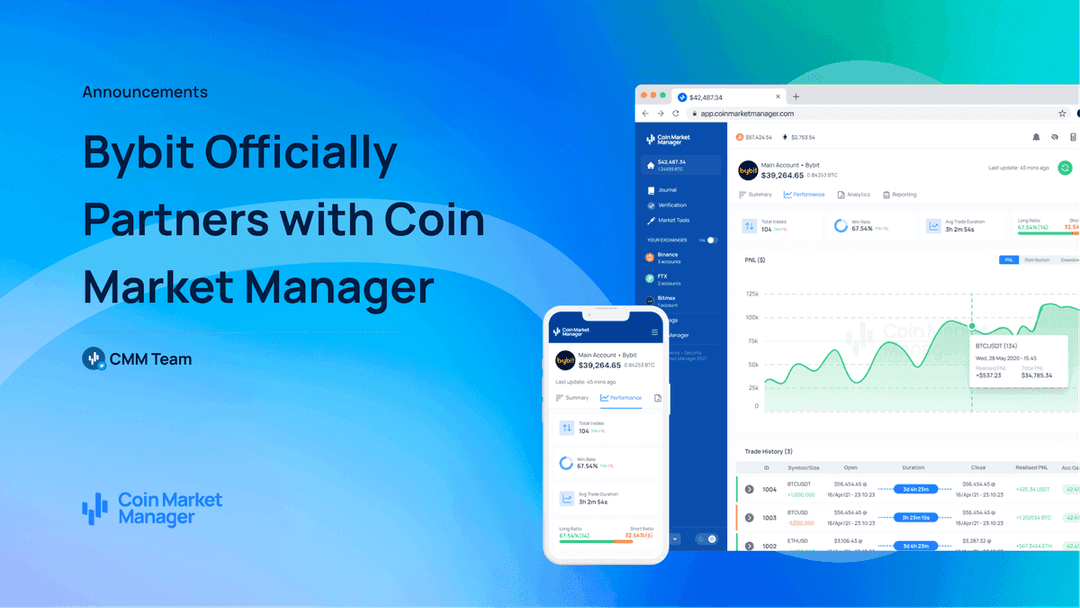 Bybit Officially Partners with Coin Market Manager
By CMM Team - 12-Aug-2020
Coin Market Manager is proud to announce an official partnership with Bybit! 
As one of the fastest growing cryptocurrency futures trading exchanges on the market, Bybit is a clear industry leader. CMM is proud to hold the position of the leading journaling and analytics tools for crypto futures traders. Together, both teams are natural partners. 
The team at Bybit recognizes the good work CMM is doing for the trading community in endorsing and encouraging responsible trading through improved portfolio and risk management.
Everyone at CMM plans to continue building and improving the suite of analytics features inside the CMM dashboard to provide traders around the world the tools needed to master the market and trade successfully.
See all the features of the CMM Bybit portfolio tracker here.